Back to press
Best Pumpkin Designs To Decorate Your Devonshire Living Space
October 22, 2022 | Jillian Letourneau
These pumpkin designs are so gourd. Sorry, we couldn't resist.
Besides the costumes, candy, and all around spooky sights, carving pumpkins may be our favorite activity here at Devonshire. If you don't have a pumpkin carving kit, better get yours quick! Fortunately, there are pretty inexpensive tools you can find online.
There are countless designs out there, but we decided to round up our absolute favorites:
Odd Job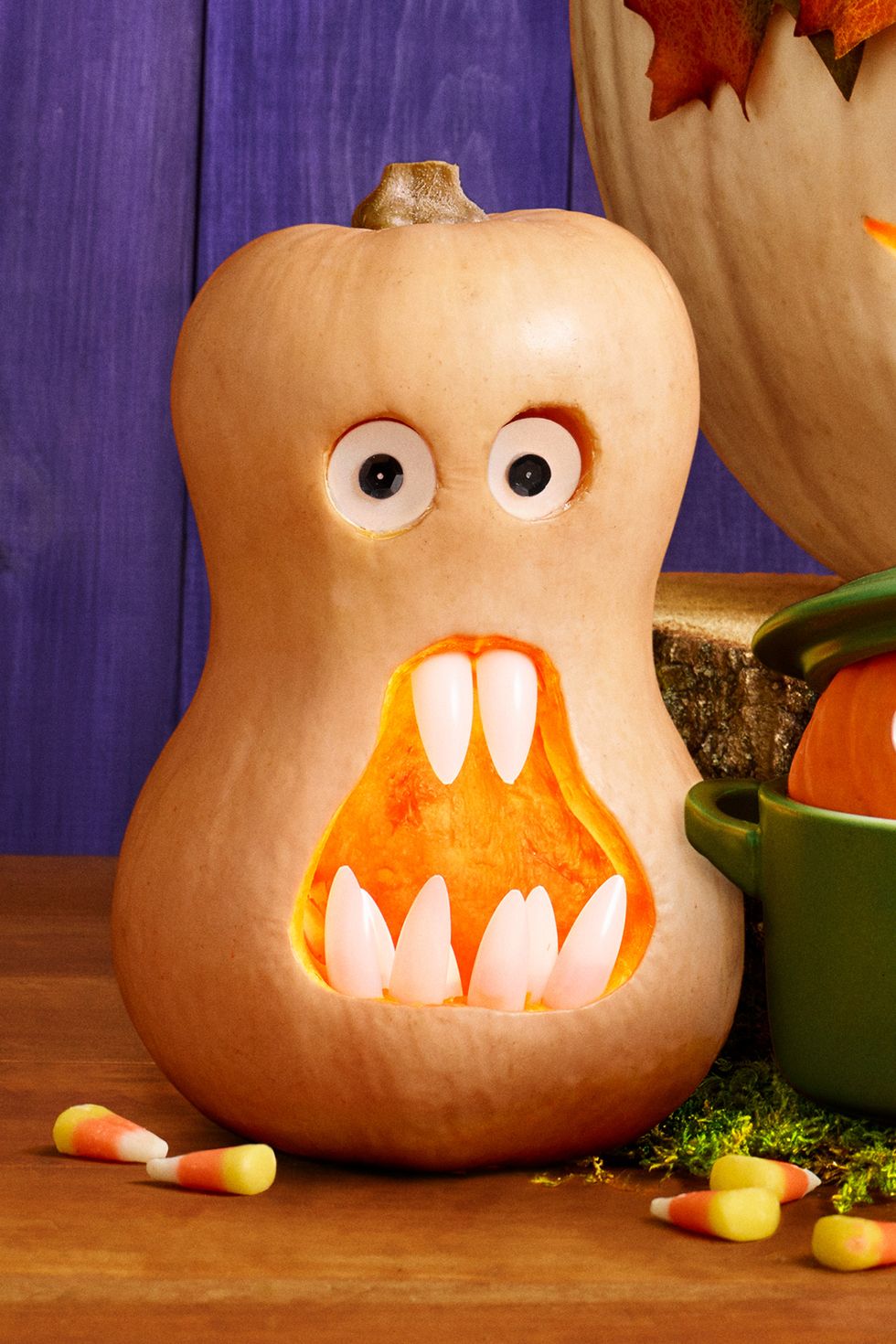 Pumpkins come in all shapes and sizes. Oddly formed squash deserve some love too. This surprised creation was cobbled together with artificial nails, black sequins, and seashell coins.
Zipper Mouth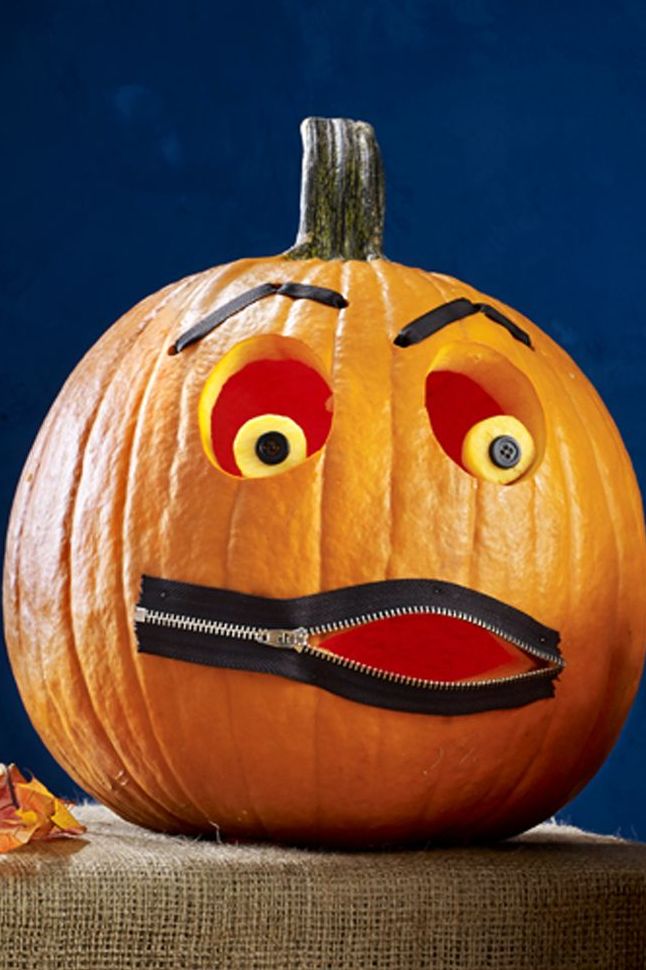 Zip it! No; this isn't a Slipknot tribute. Slightly cute, yet a little sinister, the so-called Zipper Mouth is pretty easy to create. Just incorporate black buttons, a wide black ribbon, and a linoleum zipper.
Pumpkin Basket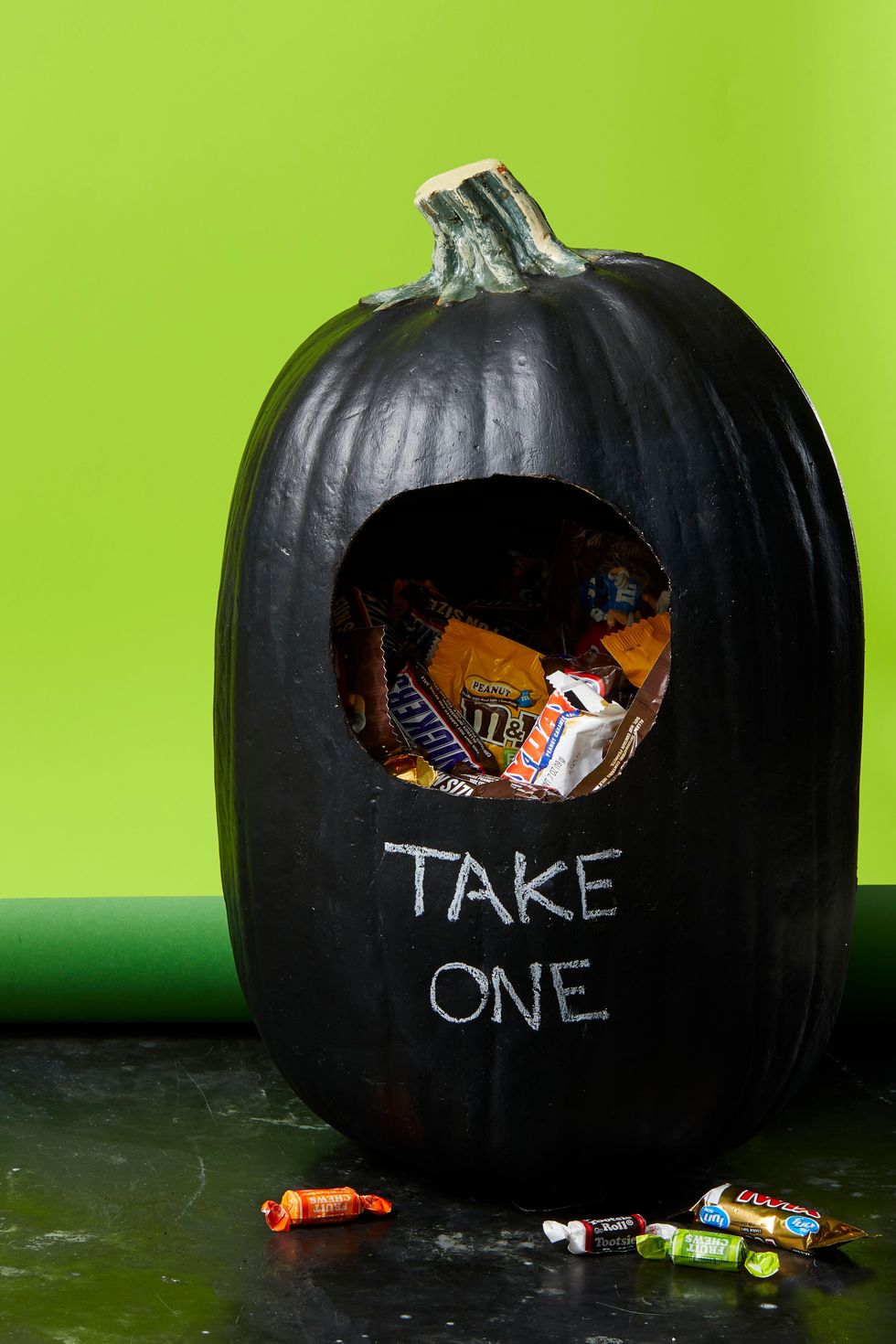 Are you going to be out and about this Halloween? Don't have a candy basket to leave out for the kids? No problem. Craft a useful front door display by gutting a pumpkin and painting it black. Write your trick-or-treat greetings on the outside in chalk.
Crypt Diorama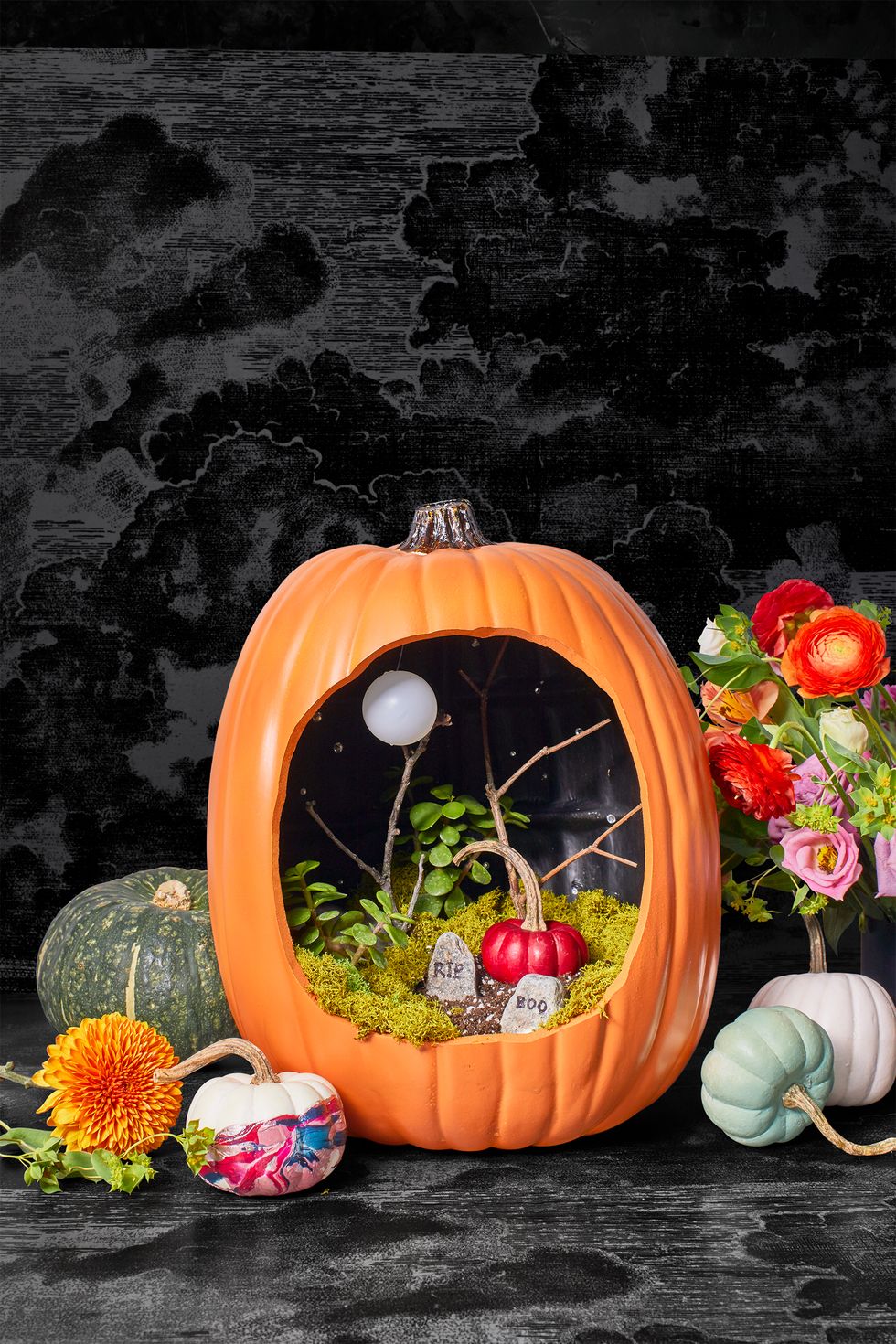 Gut a pumpkin and fill it with whatever spooky things you can find. This creative display has reindeer moss, twigs, and a full moon composed of a Ping-Pong ball and a thin string. Even throw in little mini graves made of small rocks and writing.
Flower Power Pumpkin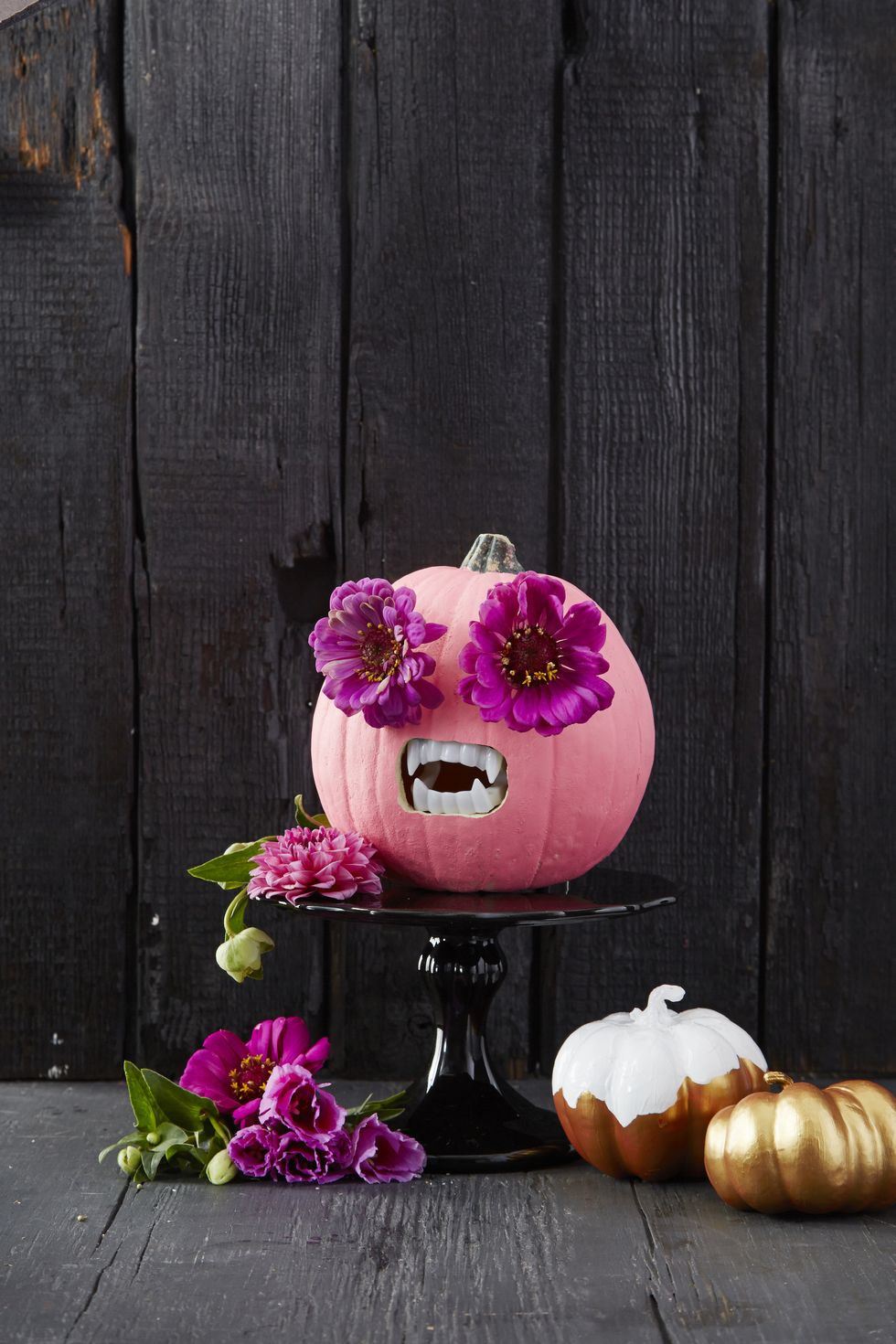 This is definitely for the hipster set. An artsy flower offering is part malevolent and part designer. Simply paint the pumpkin your favorite colors (the brighter the better). Then, make holes for the eyes and place in the floral peepers of your choice. Scary fake teeth should be from Spirit Halloween Store… and not Grandpa's stolen dentures.